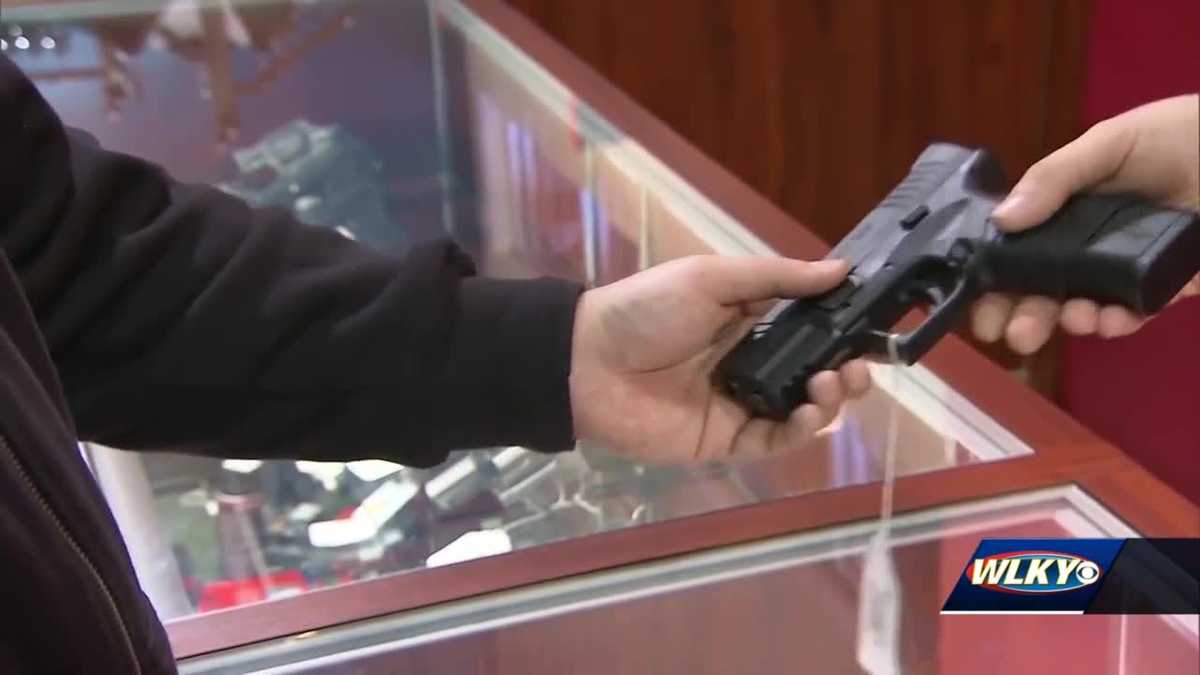 Whitney Austin, the Louisville woman who survived being shot 12 times in 2018, is partnering with state lawmakers to promote a bill that would allow the temporary removal of firearms from people in crisis.The bill has not been filed yet, but would require petitioners to ask a judge to remove firearms from a loved one who they believe is a threat to themselves or others. A hearing would be required within two weeks to allow that person to request the return of their firearms."It is all about intervening before the crisis erupts and getting the person the help that they need so they can get back to a place in which gun ownership is safe," Austin said. "If we do not intervene, they will lose their gun ownership rights permanently or even worse, they will die."Austin was a victim of the mass shooting at the Fifth-Third building in Cincinnati in which three people died and one other person was injured. She is working with Sen. Paul Hornback, R-Shelbyville, and Sen. Morgan McGarvey, D-Louisville, on the bill.The proposal emulates a model known as Crisis Aversion and Rights Retention, or CARR."You know, you and I and all of us on this call I think are a lot alike," Sen. Hornback told Austin and other viewers during a virtual rally on Monday. "We believe in Second Amendment rights. You're a gun owner like you've mentioned already. I'm a gun owner. I believe that is our constitutional right and this doesn't violate that."
FRANKFORT, Ky. —
Whitney Austin, the Louisville woman who survived being shot 12 times in 2018, is partnering with state lawmakers to promote a bill that would allow the temporary removal of firearms from people in crisis.
The bill has not been filed yet, but would require petitioners to ask a judge to remove firearms from a loved one who they believe is a threat to themselves or others. A hearing would be required within two weeks to allow that person to request the return of their firearms.
"It is all about intervening before the crisis erupts and getting the person the help that they need so they can get back to a place in which gun ownership is safe," Austin said. "If we do not intervene, they will lose their gun ownership rights permanently or even worse, they will die."
Austin was a victim of the mass shooting at the Fifth-Third building in Cincinnati in which three people died and one other person was injured. She is working with Sen. Paul Hornback, R-Shelbyville, and Sen. Morgan McGarvey, D-Louisville, on the bill.
The proposal emulates a model known as Crisis Aversion and Rights Retention, or CARR.
"You know, you and I and all of us on this call I think are a lot alike," Sen. Hornback told Austin and other viewers during a virtual rally on Monday. "We believe in Second Amendment rights. You're a gun owner like you've mentioned already. I'm a gun owner. I believe that is our constitutional right and this doesn't violate that."