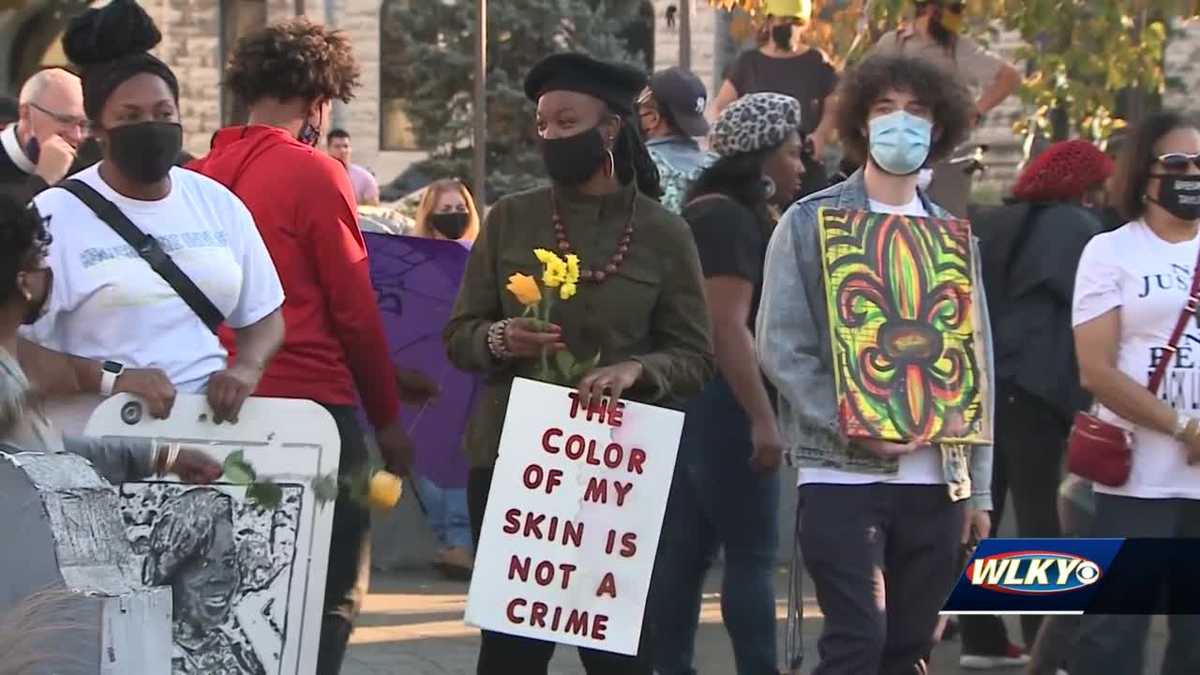 The massive protests are over. Only a handful of people remain camped out in Jefferson Square Park, nicknamed "Injustice Square" by members of the Black Lives Matter movement leading efforts to bring about change.Still, despite the cold winter and the new year, a well known civil rights activist says there is plenty of work to do in 2021."We just readjust that energy and we put it in other directions," said Shameka Parrish-Wright, co-chair of the Kentucky Alliance Against Racist and Political Repression and operations manager for the Louisville Bail Project.Top priorities for the civil rights movement include convincing state lawmakers to pass a statewide ban on no-knock warrants, she said. Breonna Taylor was fatally shot by LMPD officers serving a no-knock warrant on her home and the validity of that warrant has since been called into question.Activists are also waiting to see who the next LMPD chief will be and will be closely watching to see if the new chief enacts meaningful reforms, she said.An "Injustice Free" store could serve as an intake center to help those connected with the movement with find housing, jobs and other assistance.If a permanent home can be found, the movement may even move out of Jefferson Square Park, Parrish-Wright said. The Breonna Taylor memorial has already been moved to the Roots 101 African American Museum on West Main Street.Parrish-Wright cautioned the city against trying to force out the remaining residents camped in the park."It would take a collective of all the groups and all the people who've come out of here to say, 'Hey, we're ready for that,'" she said. "But because they have not seen justice, we have not seen justice, because we do not have another base to build and to move people to, people are not trying to hear it. If they do it, it would be a travesty."
LOUISVILLE, Ky. —
The massive protests are over. Only a handful of people remain camped out in Jefferson Square Park, nicknamed "Injustice Square" by members of the Black Lives Matter movement leading efforts to bring about change.
Still, despite the cold winter and the new year, a well known civil rights activist says there is plenty of work to do in 2021.
"We just readjust that energy and we put it in other directions," said Shameka Parrish-Wright, co-chair of the Kentucky Alliance Against Racist and Political Repression and operations manager for the Louisville Bail Project.
Top priorities for the civil rights movement include convincing state lawmakers to pass a statewide ban on no-knock warrants, she said. Breonna Taylor was fatally shot by LMPD officers serving a no-knock warrant on her home and the validity of that warrant has since been called into question.
Activists are also waiting to see who the next LMPD chief will be and will be closely watching to see if the new chief enacts meaningful reforms, she said.
An "Injustice Free" store could serve as an intake center to help those connected with the movement with find housing, jobs and other assistance.
If a permanent home can be found, the movement may even move out of Jefferson Square Park, Parrish-Wright said. The Breonna Taylor memorial has already been moved to the Roots 101 African American Museum on West Main Street.
Parrish-Wright cautioned the city against trying to force out the remaining residents camped in the park.
"It would take a collective of all the groups and all the people who've come out of here to say, 'Hey, we're ready for that,'" she said. "But because they have not seen justice, we have not seen justice, because we do not have another base to build and to move people to, people are not trying to hear it. If they do it, it would be a travesty."