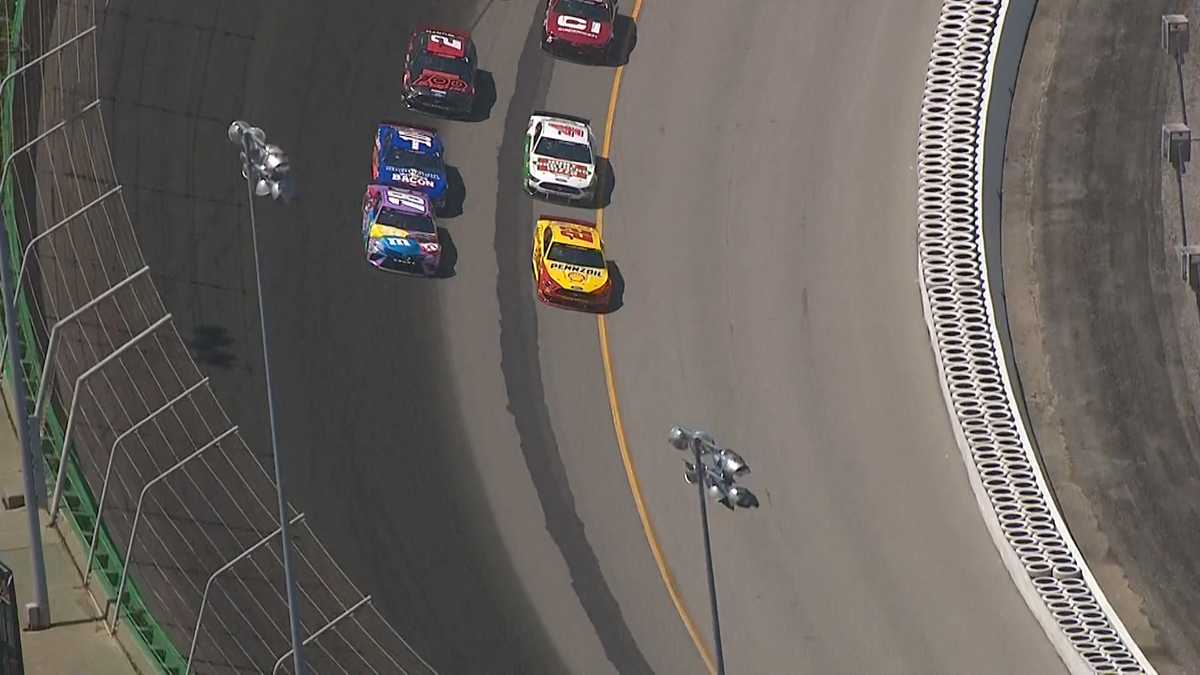 The Kentucky Speedway will not host the NASCAR Cup series in 2021, according to track Executive Vice President and General Manager Mark Simendinger.In a statement released Tuesday, Simendinger said, "Of course, we're disappointed the Bluegrass State is not on NASCAR'S schedule for 2021, as the past two decades have been filled with memorable moments that will last a lifetime. This has been a tough year for so many, but there are still wild adventures ahead. We will evolve into a multi-use rental complex and also seek additional entrepreneurial prospects. Kentucky Speedway is open for business, and we have the potential to host special events, commercial television production, music festivals, other racing series and stand-alone RV rallies and camping events. Change is sometimes hard, but I'm looking forward to the many opportunities that lie ahead for our facility."Simendinger did not give a reason for losing the series.The track opened in Sparta, Kentucky 20 years ago, and on race days, would boost the small town's population from 200 to 110,000. WLKY reached out to Sparta Mayor Sidney Gullion, who says he was surprised to hear the news. "I sure hate to see this happen," he said. "It's a nice facility. This is just a sad day for our city and state."Gullion went on about the impact it will have on Sparta's economy. "It's going to hurt our stores in town. It's going to be a loss of income for this year. It's going to be a major blow to our sports athletics departments."Guillion said local high school athletes often worked booths and concessions at the track to raise money for their sports teams. He didn't have an estimate on how much money they brought in but says it was enough to get them through the year. The mayor said this also raises a question about an airport coming to the area. "We're also getting a new airport, which the Speedway played a part in acquiring that. I hope this is a one-year thing. Who knows? I hope it comes back."Gullion says he plans to get in touch with Judge Executive Ryan Morris to figure out a plan to move forward. "I have not been in contact with the Speedway at all," he said. "My understanding is they will make an announcement today."
SPARTA, Ky. —
The Kentucky Speedway will not host the NASCAR Cup series in 2021, according to track Executive Vice President and General Manager Mark Simendinger.
In a statement released Tuesday, Simendinger said, "Of course, we're disappointed the Bluegrass State is not on NASCAR'S schedule for 2021, as the past two decades have been filled with memorable moments that will last a lifetime. This has been a tough year for so many, but there are still wild adventures ahead. We will evolve into a multi-use rental complex and also seek additional entrepreneurial prospects. Kentucky Speedway is open for business, and we have the potential to host special events, commercial television production, music festivals, other racing series and stand-alone RV rallies and camping events. Change is sometimes hard, but I'm looking forward to the many opportunities that lie ahead for our facility."
Simendinger did not give a reason for losing the series.
The track opened in Sparta, Kentucky 20 years ago, and on race days, would boost the small town's population from 200 to 110,000.
WLKY reached out to Sparta Mayor Sidney Gullion, who says he was surprised to hear the news. "I sure hate to see this happen," he said. "It's a nice facility. This is just a sad day for our city and state."
Gullion went on about the impact it will have on Sparta's economy. "It's going to hurt our stores in town. It's going to be a loss of income for this year. It's going to be a major blow to our sports athletics departments."
Guillion said local high school athletes often worked booths and concessions at the track to raise money for their sports teams. He didn't have an estimate on how much money they brought in but says it was enough to get them through the year.
The mayor said this also raises a question about an airport coming to the area. "We're also getting a new airport, which the Speedway played a part in acquiring that. I hope this is a one-year thing. Who knows? I hope it comes back."
Gullion says he plans to get in touch with Judge Executive Ryan Morris to figure out a plan to move forward.
"I have not been in contact with the Speedway at all," he said. "My understanding is they will make an announcement today."