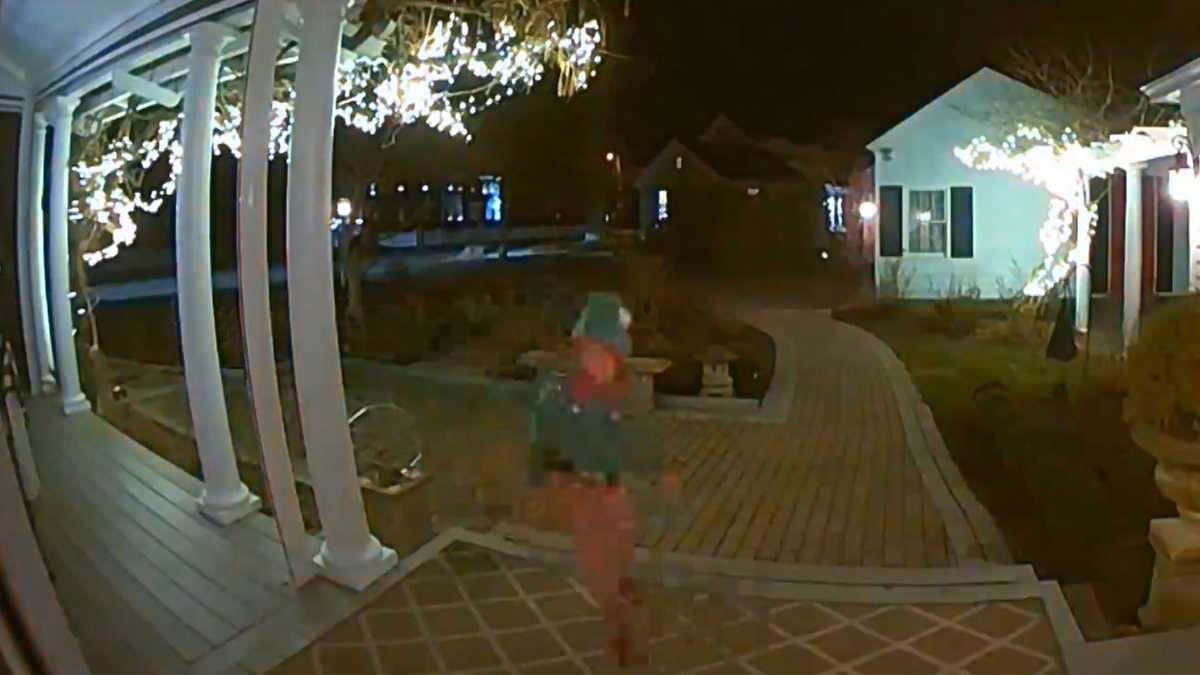 The holiday decorations at a home in Massachusetts recently got the attention of a little elf.Joan Sullivan sent video from her Ring doorbell camera to sister station WCVB Tuesday afternoon.In the video, a child dressed as an elf can be seen leaving something at the door of Sullivan's Duxbury home.It turns out the child left a note that read: "Thank you for spreading Christmas joy! We love your lights!""I read the card and I thought, 'Oh my goodness, this is so delightful!'" said Sullivan.Sullivan says she could hear someone shout, "Merry Christmas and Happy New Year!" as the young elf scampered away."It just filled my heart with love and joy because what we are all going through and I thought there is kindness in this world," said Sullivan. "If I could share this story and make some people smile that would be wonderful for the holidays because there are an awful lot of difficult stories out there."
DUXBURY, Mass. —
The holiday decorations at a home in Massachusetts recently got the attention of a little elf.
Joan Sullivan sent video from her Ring doorbell camera to sister station WCVB Tuesday afternoon.
In the video, a child dressed as an elf can be seen leaving something at the door of Sullivan's Duxbury home.
It turns out the child left a note that read: "Thank you for spreading Christmas joy! We love your lights!"
"I read the card and I thought, 'Oh my goodness, this is so delightful!'" said Sullivan.
Sullivan says she could hear someone shout, "Merry Christmas and Happy New Year!" as the young elf scampered away.
"It just filled my heart with love and joy because what we are all going through and I thought there is kindness in this world," said Sullivan. "If I could share this story and make some people smile that would be wonderful for the holidays because there are an awful lot of difficult stories out there."