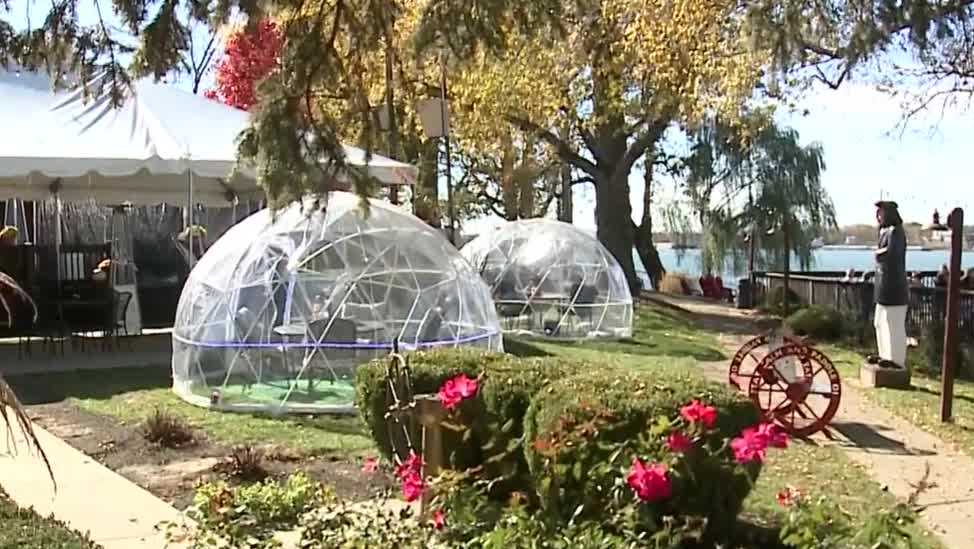 With temperatures dropping and restaurant restrictions increasing, a popular restaurant near Louisville is closing up for now.Captain's Quarters Riverside Grille, which sits along the Ohio River just east of downtown, has decided to end service during what they call an "un-survivable" winter.In a Facebook post, restaurant owners said, in part, "The indoor dining restrictions and the limits on gatherings have put a big hit on our private party and dinner cruise business. Having been in business for 82 years, 34 of those years at CQ, we have come to the conclusion that the best financial decision for us is to close."New mandates for restaurants in Kentucky took effect on Friday.The closure pf Captain's Quarters begins Monday and they plan to reopen on March 1."Please rest assured that we will do all we can to help our employees through this challenging time, both financially and emotionally. We hope and pray that all of you stay safe and healthy over the next 3 months and we look forward to opening our doors to you with a fresh new outlook on the future!"Prior to the closure, the restaurant had gotten into the igloos game, expanding outdoor seating with heated bubbles. Read more here.Despite the innovation, the team said the newer restrictions make it too difficult to operate.As for those ordering food for Thanksgiving, the restaurant said it will continue to take Thanksgiving Dinner Package orders for pickup Wednesday and Thursday. Order yours here: www.cqriverside.com/thanksgiving
PROSPECT, Ky. —
With temperatures dropping and restaurant restrictions increasing, a popular restaurant near Louisville is closing up for now.
Captain's Quarters Riverside Grille, which sits along the Ohio River just east of downtown, has decided to end service during what they call an "un-survivable" winter.
In a Facebook post, restaurant owners said, in part, "The indoor dining restrictions and the limits on gatherings have put a big hit on our private party and dinner cruise business. Having been in business for 82 years, 34 of those years at CQ, we have come to the conclusion that the best financial decision for us is to close."
New mandates for restaurants in Kentucky took effect on Friday.
The closure pf Captain's Quarters begins Monday and they plan to reopen on March 1.
"Please rest assured that we will do all we can to help our employees through this challenging time, both financially and emotionally. We hope and pray that all of you stay safe and healthy over the next 3 months and we look forward to opening our doors to you with a fresh new outlook on the future!"
Prior to the closure, the restaurant had gotten into the igloos game, expanding outdoor seating with heated bubbles. Read more here.
Despite the innovation, the team said the newer restrictions make it too difficult to operate.
As for those ordering food for Thanksgiving, the restaurant said it will continue to take Thanksgiving Dinner Package orders for pickup Wednesday and Thursday.
Order yours here: www.cqriverside.com/thanksgiving
This content is imported from Facebook. You may be able to find the same content in another format, or you may be able to find more information, at their web site.